At Pharmacy Solutions our pharmacists are passionate about their profession. Together they have many combined years of clinical experience and additional training in hormone therapy, pain formulations, and veterinary compounds. Know that you can always confide in us for trustworthy and meaningful healthcare advice and services. We truly care for our patients!
---
Lyndell White, PharmD, R.P.
Dr. Lyndell White is the fearless leader, and compassionate inspiration behind everything that Pharmacy Solutions is and does. She grew up in Ogallala, Nebraska, and after high school she attended Doane College in Crete, Nebraska, where she participated in student leadership and collegiate sports. After graduating with her Bachelor's Degree in Chemistry at Doane College, Lyndell obtained her Doctorate of Pharmacy from the University of Nebraska Medical Center in Omaha. She purchased Pharmacy Solutions as National Pharmacy in 2002 and in 2013 relocated the business to our current location off 56th and Pine Lake Road in Lincoln.
It is important to Lyndell that every customer experiences the "family feel" that Pharmacy Solutions embodies. Lyndell has pharmacy experience in retail, long-term care, and compounding. Lyndell spends her time outside of work with her daughter and dog. They enjoy participating in sports, as well as spending time with close friends and family. You will often find her in the bleachers encouraging her daughter and other young athletes to have fun while playing the sport they love.
---
Sheri Scheer, PharmD, R.P.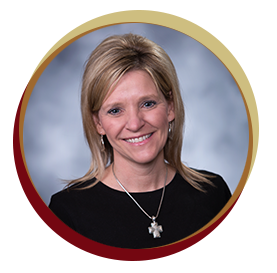 Dr. Sheri Scheer attended undergraduate school at the University of Nebraska Lincoln for three years, and went on to the University of Nebraska Medical Center in Omaha, where she obtained her Doctorate in Pharmacy. Sheri has experience working in retail, long-term care, hospital, hospice, and compounding pharmacy. Her passion is helping people, and she is always sharing a smile. "When you help someone and that 'from-the-heart' thank you, I feel that there is nothing better. At that point, I knew that being a pharmacist is what I was meant to do with my life."
Sheri values hard work, the power of forgiveness and to keep God first in her life. In her spare time, Sheri loves to hang out with her family and is often sitting in the bleachers, cheering for her kids during sporting events. She is known to rarely miss a game. The Scheer family also enjoys snowmobiling and sports!
---
Halie Osburn PharmD, R.P.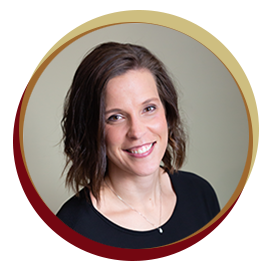 Dr. Halie Osburn joined the Pharmacy Solutions family in April of 2019. Halie grew up north of Grand Island, in a rural community. Upon graduating from Grand Island Northwest High School, she traveled east to study Nutrition Science at University of Nebraska - Lincoln. She graduate from UNMC - College of Pharmacy (Omaha) in 2012. Halie started her work in pharmacy as a technician before earning her degree as a pharmacist. She has experience working in retail, hospital, and LTC settings. Halie firmly believes in Pharmacy Solutions' motto of "Personalized Medicine with a Family Feel." Through her many years of pharmacy experience, she believes, "medical care needs to be tailored to each and every person. Every single individual is unique, and their healthcare should match."
In Halie's free time, she enjoys football and spending time with her two little girls, the family dogs, and her husband who is a Veteran of the Army. They enjoy going to the lake, riding in the air-boat, and traveling when they find time.
---
Jennifer Rickner PharmD, R.P.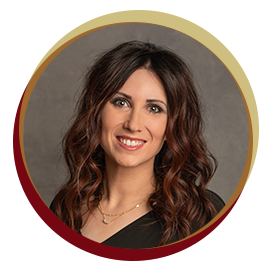 Dr. Jennifer (Jen) Rickner grew up in a small farming town in Iowa which is where her passion for vet compounding began. Jen has over six years' experience in a compounding pharmacy with her primary focus being Low-Dose Naltrexone and veterinary medicine. Jen has experience in sterile, non-sterile, and retail pharmacy settings. She loves the opportunity to take the time to work together with providers and patients to develop specialized medications when everything else the patient has tried, has failed. In Jen's free time she enjoys baking and cooking, golfing, and traveling with her husband and son. If their dog, Hudson, can tag along even better!
---
Jill Meyers, Ideal Protein Coach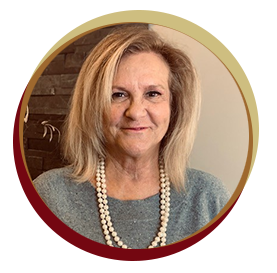 Every client has their own unique weight management story. My expertise is listening to their story and guiding each client to their own Happy Healthy ending to sustain their new Healthy Lifestyle. I have been living my purpose of helping client become healthy for over 25 years, helping thousands of clients.

Health and well-being have always been a passion in my life. Nutrition, physical activity, and mental well-being have been an important part of my life, as long as helping those around me. I have always known my mission in life was to help people… to make a difference. In my mid-twenties my mother opened a weight loss business in Beatrice Nebraska and I have never looked back I was thankful to find my purpose. I loved the business so much I decided to a go back to college to finish a degree in Psychology and Education with an emphasis in Nutrition. I have been trained and mentored by some of the best in the Weight Management world since graduation over the 25 years. I have also had the pleasure of training and mentoring many throughout the country. Which have continued to help thousands of others to complete their weight loss journey even opening their own businesses. I have worked all over the county including Alaska, where I started my journey with Ideal Protein. At that time the Alaska clinic I worked for was number 1 in the country therefore a great training opportunity for me. I also working in an Omaha location where I had the opportunity to be a test clinic for new Ideal Protein protocol.

My hobbies include traveling, outdoor activities, and watching Nebraska football. In my spare time I'm enjoying my 8 grandchildren and playing with my dog Gucci. Many of my friends are enjoying retirement but the cliché is true…"If you do what you love you never work a day in your life."
---
Katie Lewis, Director of Operations and Marketing
Katie is a Lincoln native graduating from Doane with her bachelors in business marketing. She started her career at Pharmacy Solutions as a Certified Pharmacy Technician in 2010. "The culture at Pharmacy Solutions gave me a passion for compounding and what it can do for our community." Katie enjoys creating relationships with the customers and practitioners all while continuing to grow her knowledge for compounding.
In Katie's free time she enjoys spending time with her three kids and husband, Jon. They travel to northern Minnesota every summer to their family cabin on Cass Lake to get away from the hustle and bustle of every day life.